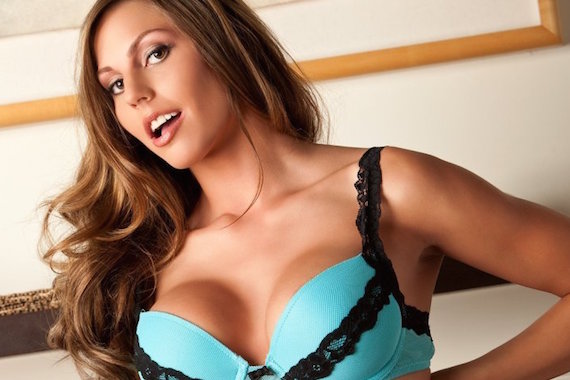 Staci Lynn Sharp – while this Chicago-born beauty is a full-time student pursuing a degree in psychology, she always dreamed of one day being in Playboy. So when Staci Lynn turned 18 she went to a Casting Call to test her Playboy potential and the rest is history for this focused young lady. "I am very determined to accomplish all my goals and dreams!"…CONTINUE
Staci Lynn Sharp – bio:
Birthdate: October 13, 1989
Birthplace: Chicago IL USA
Height: 5′ 5″
Weight: 120 lbs
Measurements: 34D-25-36
Most first year college students experience a complete change of life when they first step onto campus. Between the lack of adult supervision, endless parties and raging hormones, who could blame coeds like Roosevelt University's Staci Lynn Sharp for getting a little wild? "The new freedom took me into a party phase," says the psychology major. "I would make out with girls and play drinking games till I was annihilated! I think it's all part of the college learning experience. The freedom to have fun is in your hands." Staci's newfound freedom exceeded the campus party scene—she found herself on a Playboy set telling us about the campus boys. "I'm frequently asked about my opinions on Sigmund Freud," says the voluptuous brunette. "I know they just want to get information out of me about my own sexual preferences or ideas." Miss Sharp says she wishes college guys would know what a girl truly wants in—and out—of the bedroom. Their lack of experience and maturity is why our Coed of the Week for March 5, 2011 says she's interested in older men—and they love her right back.