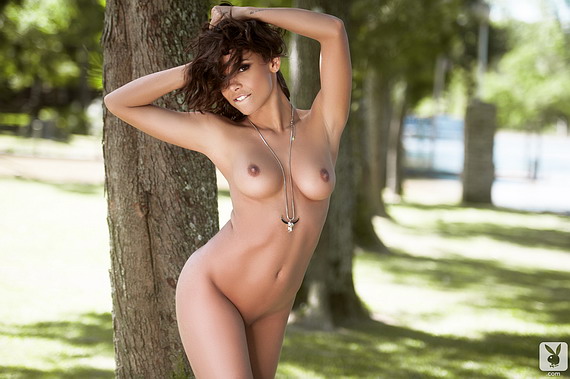 Marga Cifuentes knocks it out of the park in this set from producer Mariano Rocca. Brown-haired, brown-eyed and all natural, Marga's all done up in a cute top and cutoff shorts, but it's a hot, sweaty day, and she can't wait to take it all off. Under her top and shorts, she's wearing a curve-hugging bodysuit, and it leaves very, very little to the imagination – so let your mind run wild, 'cause Miss Cifuentes is here to stay. "Physically, I don't really have a type," admits Marga. "A sense of humor and an open mind are the most important things. The brain is the most powerful sex organ." That's a no-brainer, guys.
Marga Cifuentes – bio:
Birthdate: November 14, 1985
Birthplace: Buenos Aires Argentina
Height: 5′ 4″
Weight: 116 lbs
Measurements: 35C-24-37
.
Check out also Cristina Cass, Stacey Kay, Eva Hilovski, Gigi Marie
Ariana Loken, Jessika Alaura, Haydn Porter, Alycin Hummel :